Total distance:
11km.
Elevation:
736 m.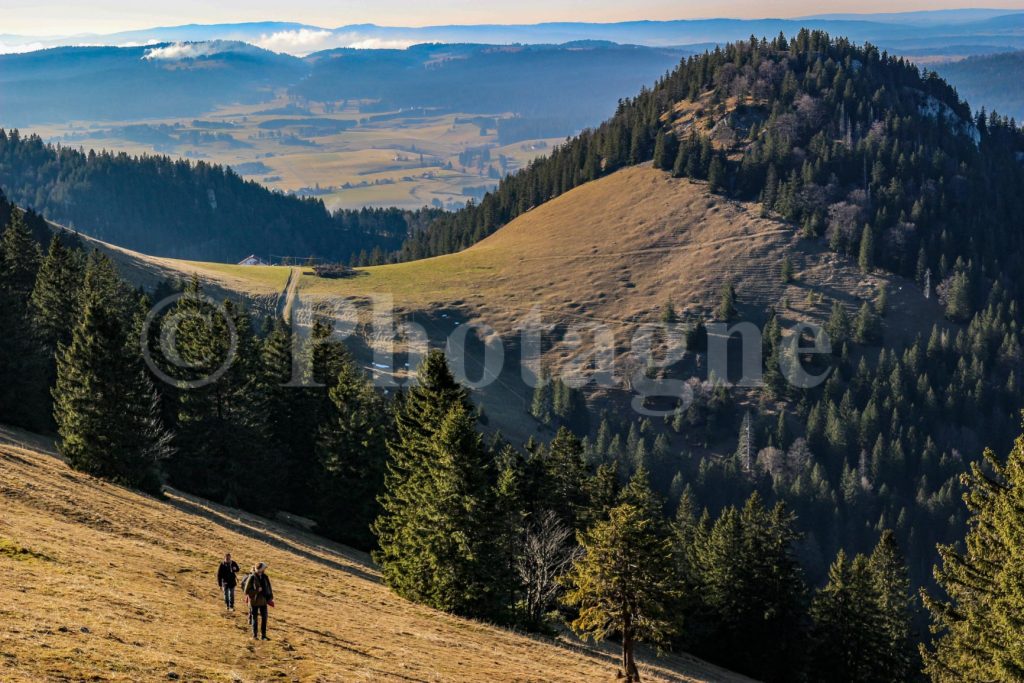 The Chasseron is for me one of the most beautiful hikes you can do on this side of the Jura. The landscapes are very varied: houses and mountain pastures, deciduous and fir forests, and finally the long panoramic ridge of Chasseron. In summer as in winter, it's a treat.
From the Col des Etroits near the village of Sainte-Croix, go up along the stream (Arnon) to the place called "Les Praises". From there, go back down and then go back up into the narrow Saut de l'Eau valley, with a pretty waterfall at the end. We then arrive at the place called "Le Sollier". You finally have to climb diagonally up the slope to reach the Chasseron crest.
From there, the panoramic view of the Alps is breathtaking. You can have a drink at the Hôtel du Chasseron but the prices are Swiss, beware! To return, you have to follow the ridge of Petites Roches to reach Cochet and then go back down to the village of Sainte-Croix.
The day I did this hike, I was lucky to have very clear weather with a magnificent sea of clouds over the Swiss plain. The photos are worth the detour!
---
I was also able to create a small panorama of the Alps by pasting several photos. Can you name all the peaks that appear in this photo?