Total distance:
18km.
Elevation:
1592 m.
The hike to Lac Blanc is a very (very) classic tour from Chamonix. However, if you go there early enough in the season you will avoid the influx of tourists. And frankly, when we see the view of the Mont Blanc massif we understand why this hike is popular!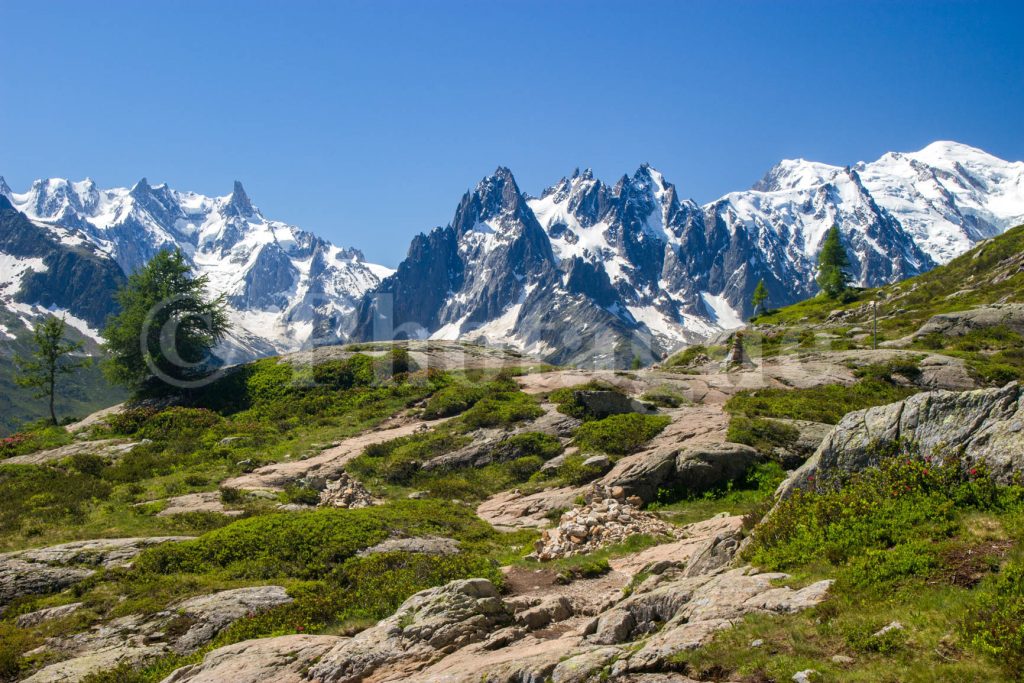 The hike starts from the Col des Montets, between Chamonix and Vallorcine. It can be easily reached from Montroc station, accessible by train from Chamonix. In addition, the path between the station and the pass goes through a pretty botanical path. You can also visit the reserve chalet before leaving.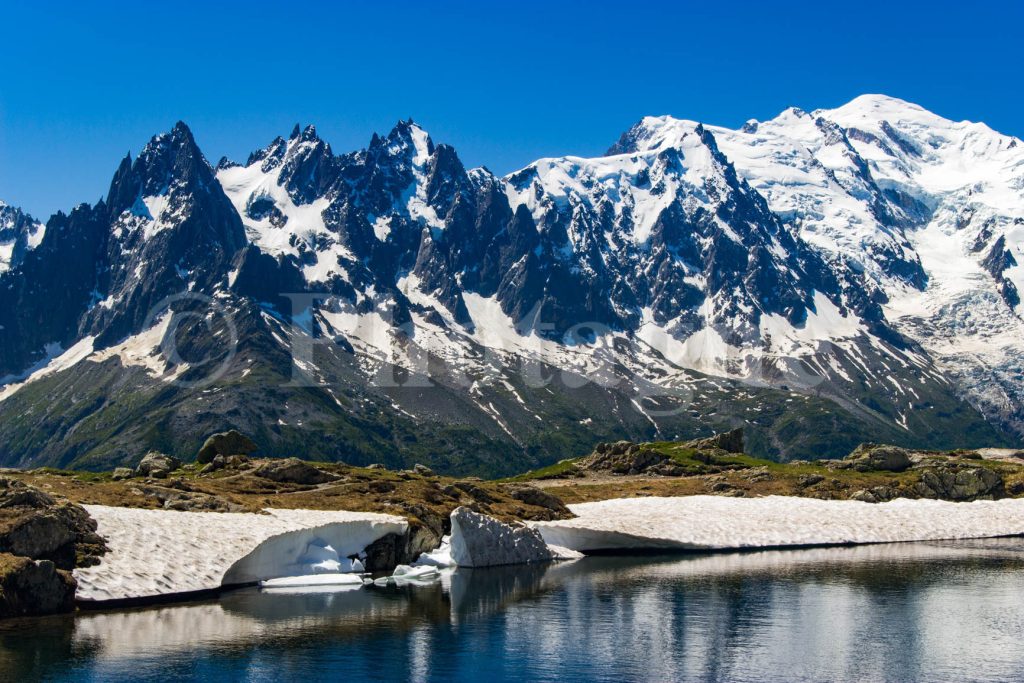 From the pass, simply follow the direction of Lac Blanc. We pass a fairly steep bar before arriving at a pretty path bordered by a few ponds. On the other side of the valley, the view takes in the Argentière glacier.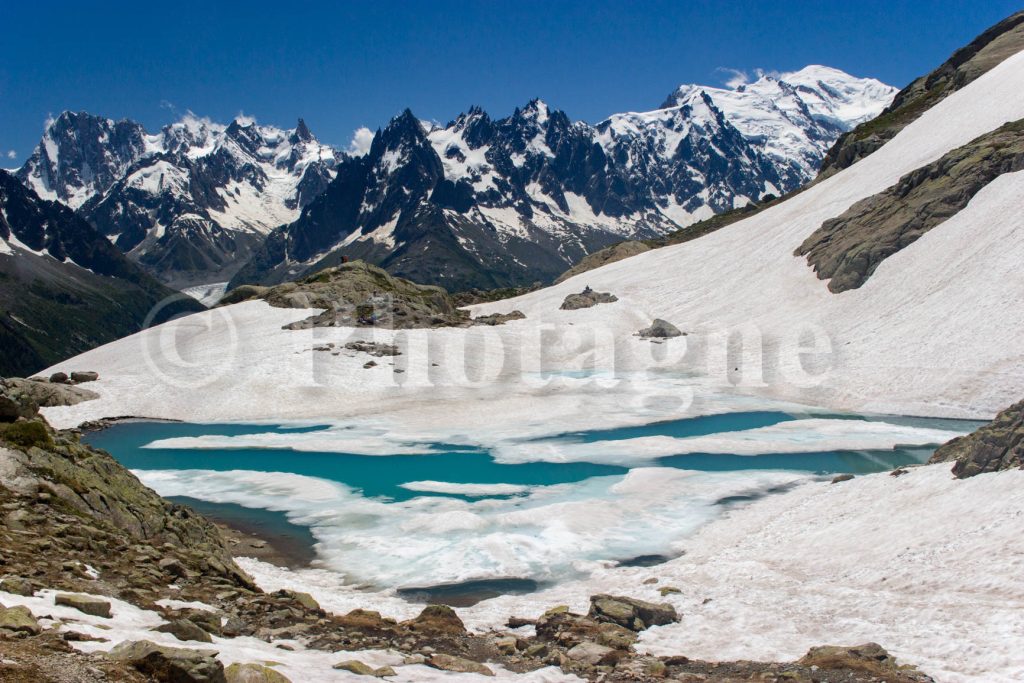 Pass a final fairly steep climb on the rock before reaching the white lake itself. When I visited at the beginning of July, the lake lived up to its name: it was in fact a large snowfield! But the waitress at the shelter assured me that it would all melt away in a week or two.
After the refuge and its nice blueberry pie, continue the balcony path on the hillside. At the ski lifts, you have to go down into the valley of Glière and go up towards the pass of the same name.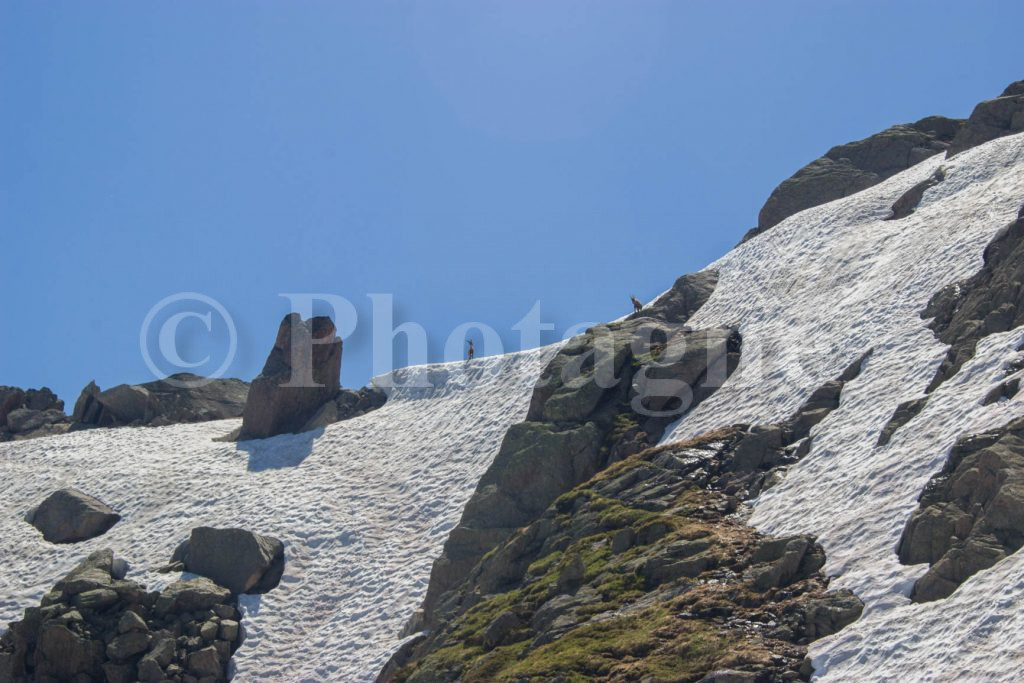 Crossing the pass at the beginning of July is clearly not an easy thing: there is a large snowfield at the summit which cannot be approached easily! I let myself be convinced to pass it by going straight down the slope by a walker who had done the same on the way down. Essential sticks!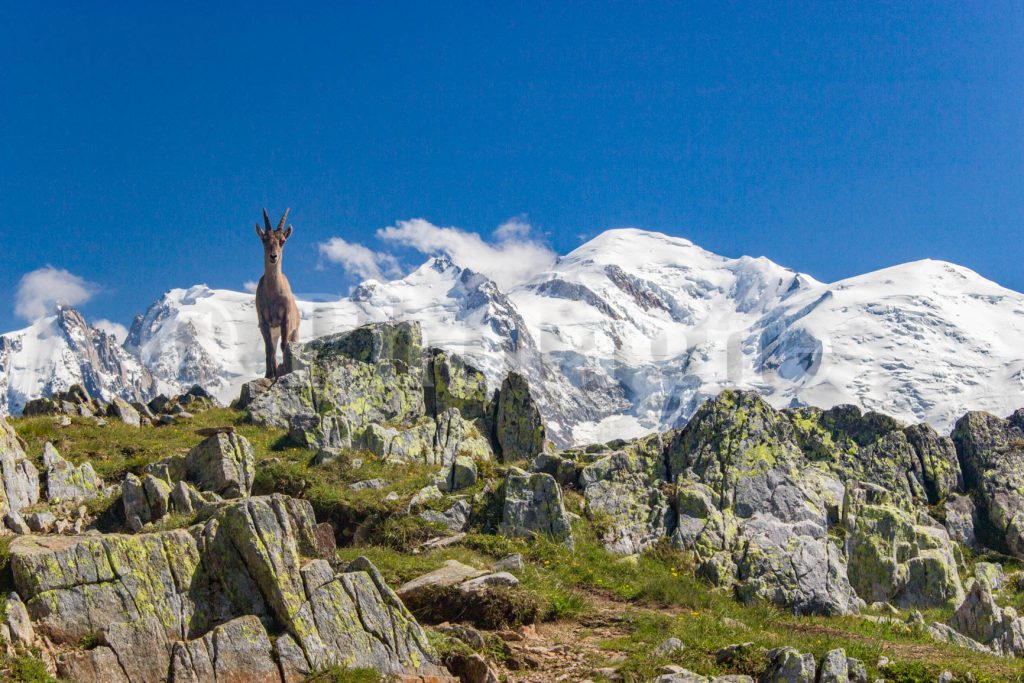 From the pass, we have a very beautiful view of Lake Cornu and the Diosaz valley. After a few hundred meters, we arrive at the Lac Cornu pass which takes us back towards the Chamonix valley. I came across some not shy ibexes there who posed well in front of Mont-Blanc!
You then have to go back down 1500 meters in one go to Chamonix. Fortunately, the path is quite direct and allows you to go very quickly. At the same time, the call of evening beer allows you to increase your strength tenfold for the descent! Even if it is at a Chamonix price…